Description
www.facebook.com/longhammerfarm
This is for 1 stag u pick a, b, c or d
These leiper blood is the old hammertime blood my father obtained it in the early 2000's these are great I really like them pure or crossed to hatch or roundhead or cross very well on most breeds. You will not be disappointed at this price u are getting the best deal possible y will not find better. I still have sweater/leiper pullets available for $25 will cross perfect to these leipers. For other pure fowl a matter of correspondence. U pay shipping buy out does not include shipping send me ur zip for correct cost on shipping Guam and Hawaii shipping available.
Payments & Returns
Payment Methods

Money Order

Returns Accepted

No
Postage & Shipping
Item Location

93202, California, United States

Ships To

United States
Postage Calculator
Select Country

Zip/Post Code

Quantity
Pick-ups

Buyer can pick-up

Shipping Instructions

Shipping will be calculated I will drop it down if it's cheaper. Send me your zip for correct cost
Public Questions
There are no messages posted.
You need to be logged in to ask the seller a question.
Click here to login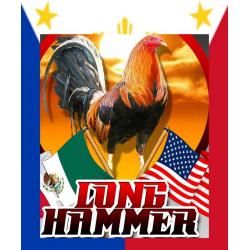 0 bids
39 days, 8h 26m
United States, California