Description
www.facebook.com/Longhammerfarm
Eggs 8 of them $100 dollars shipped in the USA LOWER 48
Bama blacks
Spangled Gerrard hatch
Blueface hatch
There has been no EXPENSE speard to obtain these bloodlines 
These are out of my brood pens. I have been shipping eggs for years I know how to package them. I ship Monday, Tuesday, Wednesday and Saturday priority mail 2 to 3 day delivery. I ship them no older than 3 days old you get fresh eggs. I get 90 percent hatch rate in my incubator and 100 when hen hatched.
For young breedable crossed pairs $225 shipped in the USA lower 48. For pure fowl or crossed cocks matter of correspondence. 559410794zero
Payments & Returns
Payment Methods

Money Order

Returns Accepted

No
Postage & Shipping
Item Location

93202, California, United States

Ships To

United States
Postage Calculator
Select Country

Zip/Post Code

Quantity
Pick-ups

Buyer can pick-up

Shipping Instructions

Free lower 48 USA
Public Questions
There are no messages posted.
You need to be logged in to ask the seller a question.
Click here to login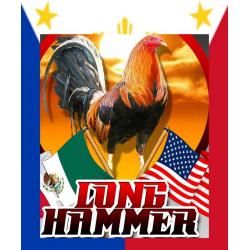 0 bids
37 days, 20h 28m
United States, California